July 18, 2018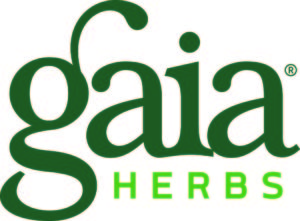 July 18, 2018
Even in today's economy, community supporters should still get excited about manufacturers choosing to grow in Henderson County. Even more so when that company brings both a benefit to the workforce coupled with a sustainable focus. All-natural products, like the ones Gaia Herbs produces, are changing the game.
After receiving incentives from Henderson County and the Town of Mills River, Gaia Herbs announced today that they will create 30 new jobs and expand their footprint in Western North Carolina. The company plans to invest $12.2M at a new location in Broadpointe Industrial Park that will house offices, production, and warehousing.
Headquartered in Brevard, NC, Gaia Herbs is a privately held company founded in 1987. They employ over 260 people and work with an extensive network of organic farmers, healthcare professionals, and research institutions globally to support its 31-year tradition of innovation in the herbal products industry. With a focus on sustainability and positive business practices, Gaia Herbs is a company dedicated to producing the highest quality herbal products in the world with an uncompromising commitment to purity, potency, and integrity. This ensures that any product labeled with the Gaia Herbs name is one that you can trust and feel good about putting in your body.
You can find their products in many of our local retail stores, including Ingles, Publix, Earth Fare, CVS, Food Matters Market, and the Hendersonville Community Co-op to name a few. For more information on their products or seed to shelf process, please visit https://www.gaiaherbs.com/.
What People Are Saying
"The new site provides an ideal location due to its close proximity to the Asheville Regional Airport, the I-26 Interstate, shipping hubs, as well as our existing facilities in Brevard and Mills River, allowing us to consolidate multiple leased facilities and increase operating efficiencies." -Brian Traylor, Vice President of Operations, Gaia Herbs
"Gaia Herbs is the perfect fit for Mills River. An agricultural based company expanding in the production realm is synonymous with the culture of our community." -Mayor Chae Davis, Town of Mills River
"In today's growing economy, we are always pleased when local companies continue to invest and employ people in Henderson County. Gaia has been a player in many of our workforce initiatives here; we look forward to a continued partnership that will create jobs for our citizens." -Chairman Michael Edney, Henderson County Board of Commissioners
"Gaia has grown from a $2,000 startup in the Boston suburbs to a $50 Million industry leader. Western North Carolina has been the backdrop for that growth and Henderson County is excited for the opportunity to play a key role in the next phase of this company's success story." -Jim Rasmussen, Chair, Henderson County Partnership for Economic Development
For more information on the Henderson County Partnership for Economic Development and its role in protecting and building a strong local economy, visit www.hcped.org.