August 5, 2019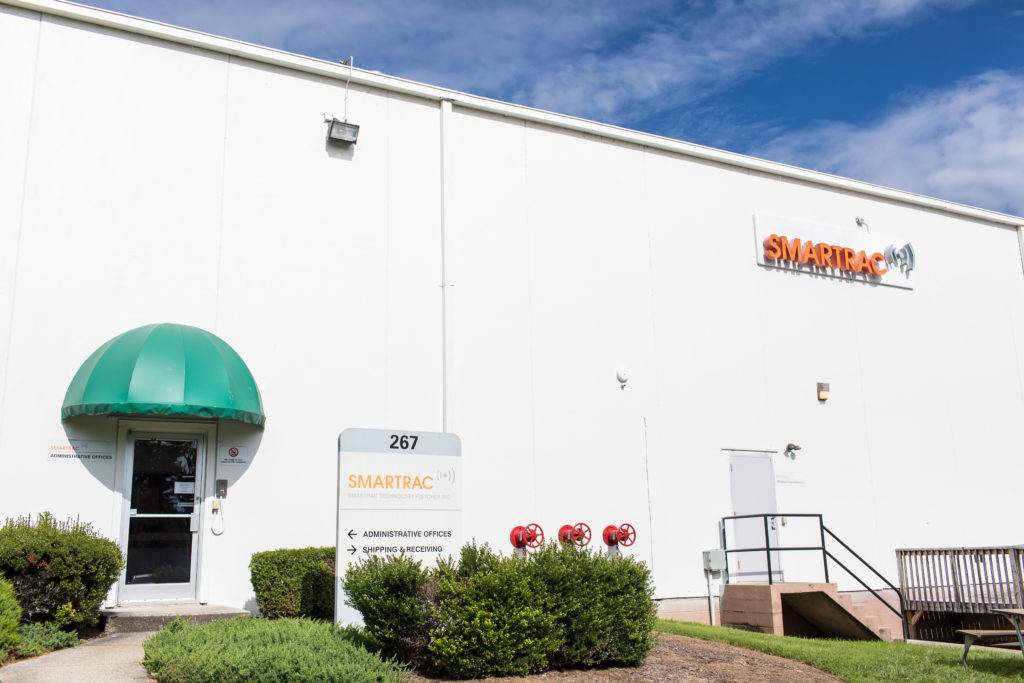 On January 7, 2019, Smartrac Technology Fletcher Inc. approached the County Commissioners for incentive support explaining the high potential to expand its manufacturing premises in Henderson County. On January 14, 2019 the same growth story was shared with the Town of Fletcher. Incentives are typically approved for existing manufacturers as a way to encourage local investment and new job creation; companies have to meet thresholds of a minimum investment amount and create new jobs that will pay above the average county wage. In today's global economy, local incentives for existing projects helps solidify growth in Henderson County. Both elected bodies agreed to support Smartrac in the process.
The project will help to further strengthen and grow Smartrac's market position as one of the worldwide leading developer and manufacturer of RFID tags and IoT solutions. High-quality RFID (Radio-Frequency Identification) inlays and tags made by Smartrac are used in a wide variety of applications across many industries.
"In Fletcher, Smartrac started its business back in 2005 as former UPM RFID," says Mayor Rod Whiteside, "we want to do everything we can to support them to become the largest manufacturer of RFID tags in the world over the next few years. RFID tags are everywhere, they are the backbone of product digitization, technology and connectivity… we're pretty proud of what's going on in our community."
The business that started in 2005 was sold to Smartrac in 2012. Steve Gwaltney, chair of the HCPED Board of Directors shared: "Since that time, they have been a leader in their field, a strong corporate citizen, and advocate for teaching our youth about manufacturing careers." The project at hand would continue that trajectory with nearly 70 more employees, bringing their total employment to around 170 employees in Fletcher. Most of the newly created positions will require a high school diploma.
"This project could put Henderson County at the cutting edge of new technology and innovation. Today, RFID tags are already used in almost every business sector and it is exciting for our community to be home to such a great product that creates wonderful jobs for our citizens" shared Chairman Grady Hawkins, Henderson County Commissioners.
"Our Fletcher location has utilized a unique combination of local talent and community support to become one of the most innovative and competitive RFID manufacturing plants in North America" said Chris Hykin, Vice President Operations at Smartrac. "In an industry that has gone completely global, our plant continues to demonstrate the real potential of a dedicated workforce and the importance of investing in both, people and talent development right here in the US."
About Smartrac:
Smartrac is a global market leader in RFID products and IoT solutions, providing both ready-made and customized offerings. We make products smart, and enable businesses to digitize, identify, authenticate, track and complement products and solutions. Our portfolio is used in a wide array of applications such as animal identification, automation, automotive, brand protection, customer experience, industry, library and media management, logistics, retail, supply chain management and many more. Leveraging our global Research & Development Centers, production and sales network, and IoT solutions platform Smart Cosmos®, we embed intelligence into physical products, empowering the ecosystem of connected things. Smartrac received ARC Quality Certification from Auburn University's RFID Lab for the design and manufacturing of its RFID inlays and tags. Smartrac has its registered headquarters in Amsterdam, the Netherlands. For more information, visit www.smartrac-group.com, follow Smartrac on Twitter, Linkedin or sign up for a quarterly newsletter.
For more information on the Henderson County Partnership for Economic Development and its role in protecting and building a strong local economy, visit www.hcped.org.