November 4, 2019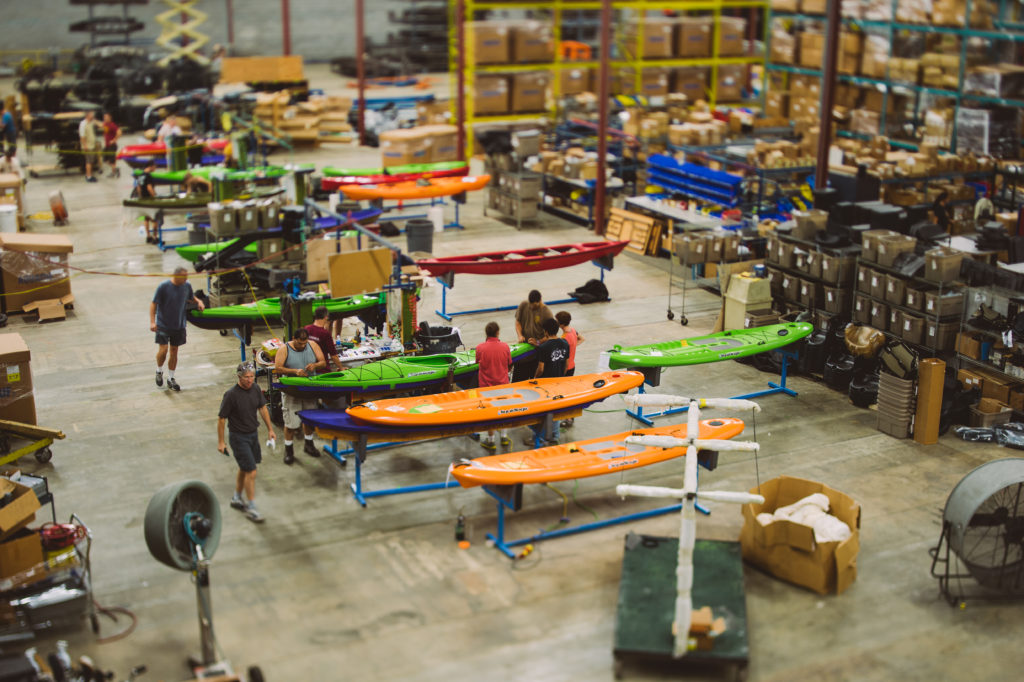 BIG Adventures, makers of the kayak brands Liquidlogic and Native Watercraft announced the merger of their business late last week with Bonafide Kayaks. The merger will involve expansion and investment into the Fletcher, NC facility where the Liquidlogic and Native brands are currently manufactured. The merger will create at least ten new jobs at the Fletcher location as the two companies integrate operations.
"This partnership is simply ideal," says Bonafide Kayaks founder Luther Cifers, who will serve the combined business as President. "It not only represents seamless philosophical alignment, but also brings together a diversity of strengths that will make this new business even stronger than the sum of its parts. Native and Bonafide are both known for offering unique and compelling products, and this merger allows us to combine our strengths, while building on the distinctiveness of each brand to develop industry leading product technologies that enhance the kayak fishing experience."
Kelley Woolsey will serve as Vice President of Sales and Marketing, bringing a strong legacy of brand building and business development to the combined enterprise.
"Our combination of brands: Native, Bonafide, Liquidlogic, and Hurricane, is really special. The team behind them is equally so, representing both industry experience and fresh, creative ideas. This will allow us to better serve our dealers by providing a complete offering of high demand specialty products and industry leading customer service."

Kelley Woolsey, VP of Sales and Marketing
Don Grigg, CEO of BIG Adventures, and sister company brand Hurricane Aquasports, will serve as CEO of the combined companies.
"Bringing these businesses together does so many positive things," Grigg explains, "We both had amazing teams prior to this merger, and working together towards a common vision is going to be great for all of us. We're confident that the collective in both people and brands will be a significant and positive force in the industry for years to come. From an operational and logistics standpoint, increased scale will work in our favor, allowing us to better serve our customers in all aspects of the business."

Don Grigg, CEO of Big Adventures
Bonafide Kayaks was founded by Luther Cifers in 2017, and began shipping its unique, premium fishing kayaks in January 2018, rapidly ascending as a leading brand in the premium tier of paddle kayaks. As its name and its motto, "Live the Story You Want to Tell" indicate, Bonafide has been characterized by authenticity: in corporate philosophy, product design, and brand culture.
BIG Adventures' origins in Henderson County date back to 2012 when Legacy Paddlesports opened a manufacturing facility on Old Airport Rd in the Town of Fletcher. The facility originally produced Native Watercraft, known for their proprietary Propel Pedal Drive system and Liquidlogic, industry leading designs in whitewater, crossover, and recreational kayaks. Hurricane Aquasports was combined with the family of brands after BIG Adventures acquired Legacy Paddlesports in 2015. The facility currently employs around 45 people.