February 14, 2020

When you think of picturesque western NC, vast mountains sprinkled with shades of green and blue are as far as the eye can see. When you think of an industrial park, there's typically a slightly different image that comes to mind. Here in Henderson County, we have combined the two to offer an industrial park like no other. One that is environmentally conscious and focused on sustainability. It combines the charm of Western NC with the function of a fully served industrial park. There is a reason NC Secretary of Commerce Tony Copeland called it "America's Most Beautiful Industrial Park." We call it unique. We call it eco-friendly. We call it perfect for the customer who shares the same values.
We call it Ferncliff Park.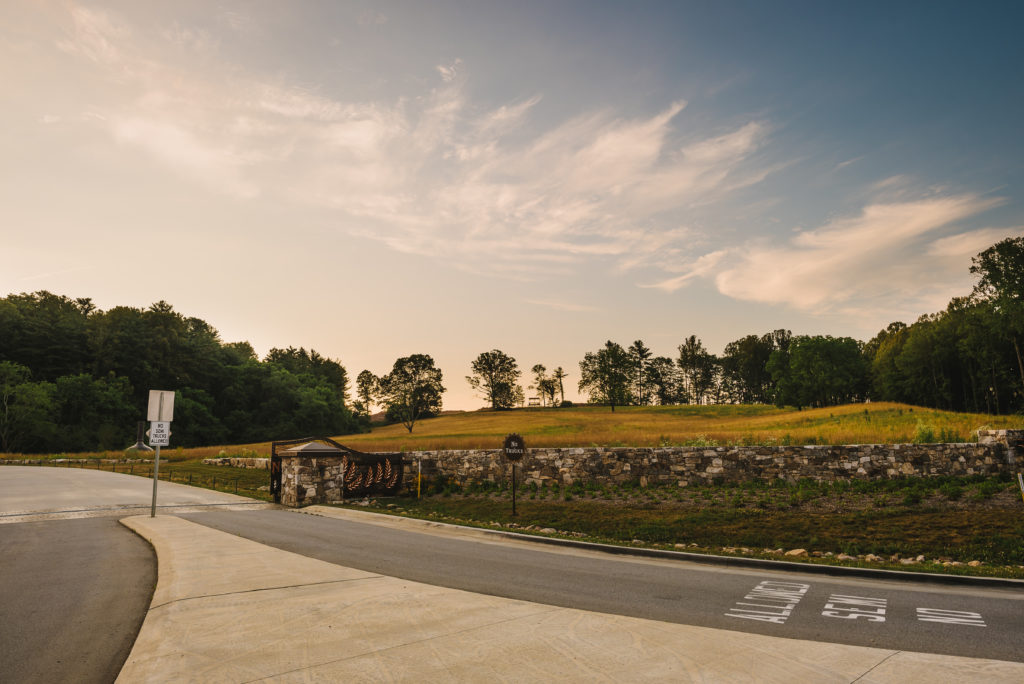 ABOUT THE PARK
Ferncliff Park, spanning 262 acres, is located in Henderson County, North Carolina in the Blue Ridge Mountains between Asheville, NC and Greenville, SC. The park is visually striking, neighboring the French Broad River and Westfeldt Park with stunning with views of Pisgah National Forest. Located alongside the Asheville Regional Airport, and less than two miles from Interstate 26, dining, shopping, and hotels, Ferncliff Park offers the corporate client the best of conservation and convenience. The park has 76 remaining acres available for industrial use. The parcels are outlined below. They are each available on their own or the 15.41 acre parcel can be combined with the 17.83 acre parcel for a total of 33.24 acres.
Aerial view of Ferncliff with available parcels for sale

Interstate and port proximity to Ferncliff
NC SITE CERTIFICATION
The site has undergone a rigorous prequalification process to expedite development and mitigate risks. Ferncliff Park is a North Carolina Certified Site, a state-wide designation reserved only for high-potential industrial properties. NC Site Certification is a process designed to reduce the risks associated with development. This certification can provide detailed information about a site and its features, such as:
Utilities at the site
Access points for the site
Thorough due diligence including robust environmental reports
Potential development costs and timing
Only a small percentage of industrial properties in North Carolina achieve this designation. Certified sites are periodically reviewed and re-certified, in order to ensure the data is accurate and reliable. Ferncliff was originally designated as a North Carolina Certified Site in 2009 and was recertified in 2019.
COVENANTS & LIKE MINDED NEIGHBORS
The park has established covenants and design guidelines that were crafted with the customer, employee, and corporate brand in mind. Ferncliff's covenants reflect a focus on sustainability and environmental stewardship. The two other companies currently located within the park share those same values. The tenant to the west is Sierra Nevada Brewing Company. In 2016, they became the first production brewery in the U.S. to be certified LEED® Platinum—the highest level awarded by the most widely used green building rating system in the world. The tenant to the east is GF Linamar. In 2018, they were awarded LEED Silver certification, which you can read more about here.
INFRASTRUCTURE
As part of the extensive due-diligence already conducted in Ferncliff, a majority of needed infrastructure is in place. Electrical, gas, water, fiber, and sewer lines exist within the park, running along the main access road to Ferncliff.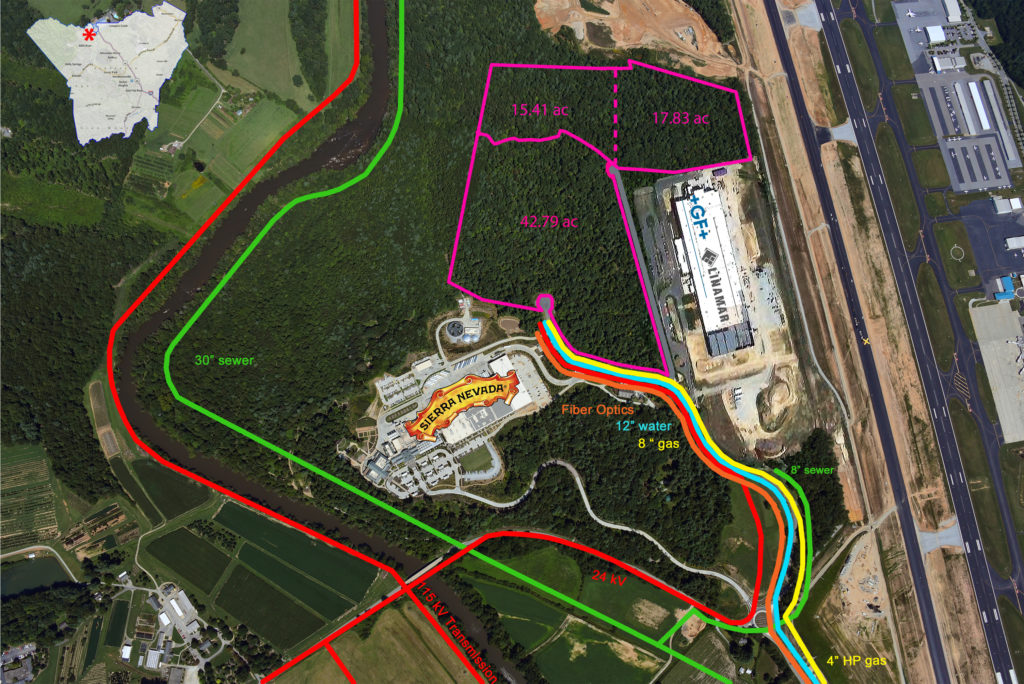 Here is a link to Ferncliff Industrial Park's site flyer:
If you are interested in learning more, contact Brittany at [email protected]
---