July 27, 2020
All good things must come to an end. After nearly two decades of utilizing the Lockwood Greene Master Economic Development plan as the guiding force as economic development in Henderson County, the Board of Directors decided during their August 2019 planning retreat that an update was in order. While the foundation of the plan served Henderson County well, the face of economic development continually evolved, and a new set of rules was required.
After going through the bid process, the Partnership engaged Creative Economic Development Consulting to update the plan, specifically focused on the Target Markets that the Partnership should focus on marketing to and how that would cause existing industry retention plans, workforce, and produce development strategies to follow.
SWOT Analysis
Based on background review, stakeholder input, public partners vision, and business interviews, a SWOT analysis was developed to be the guiding force for the new plan.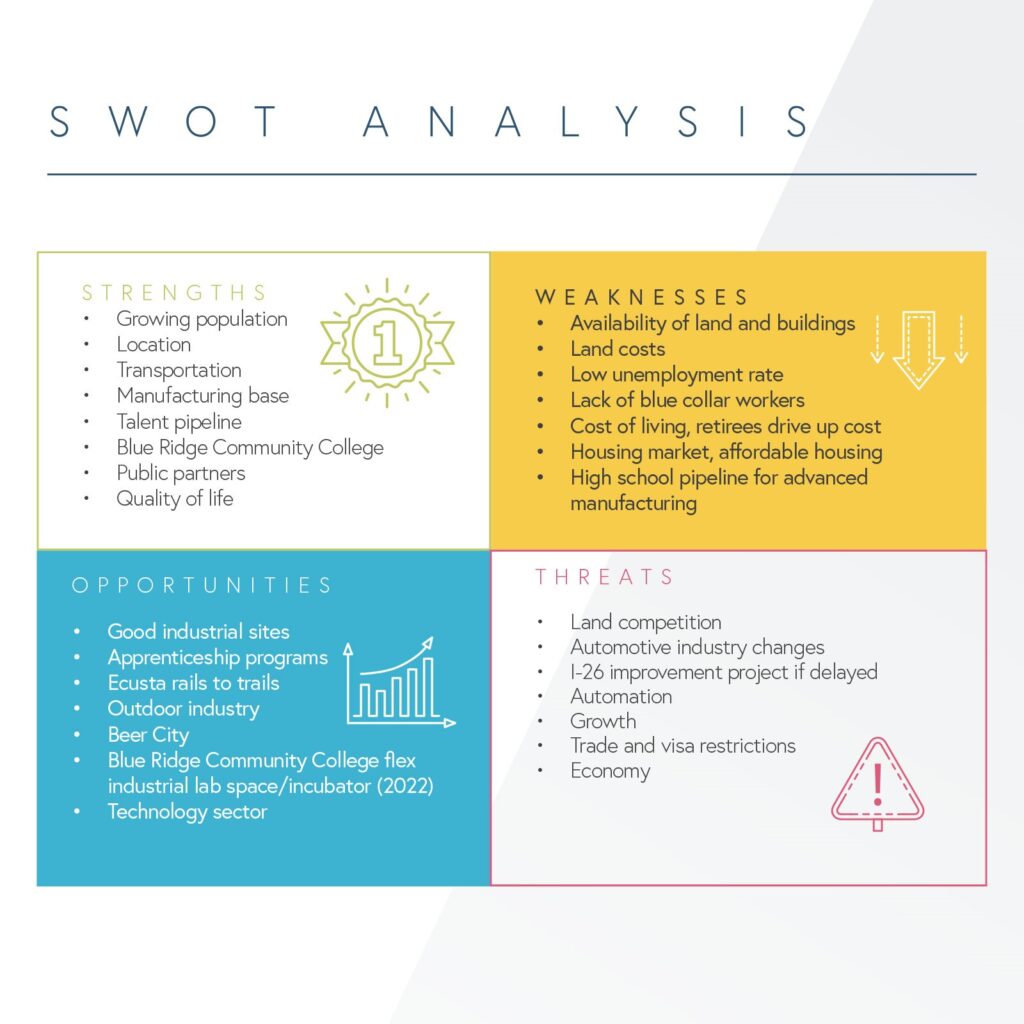 Target Market Analysis
Considering existing industries, workforce, and the future economy, the following sectors were identified as marketing targets for the Partnership: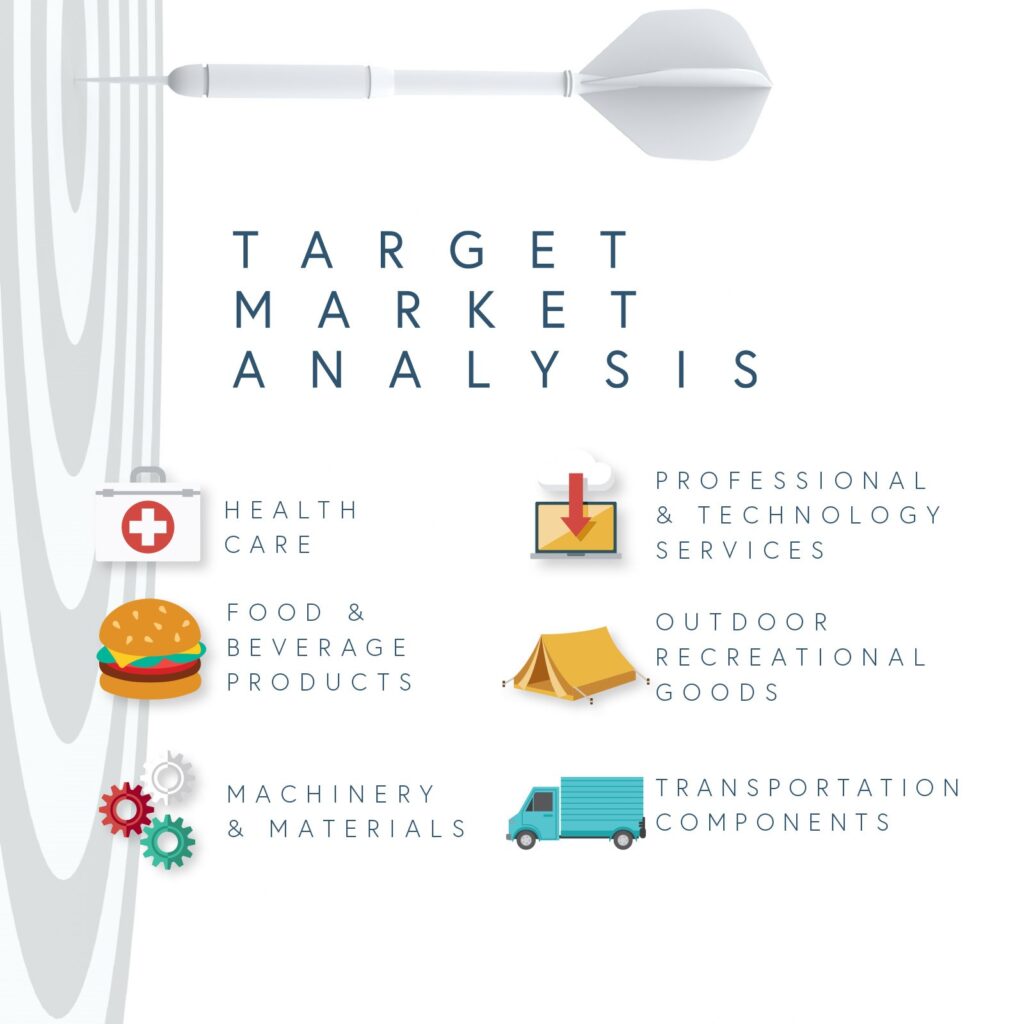 Product
After identifying the current sites and buildings the Partnership currently markets for industrial use, Henderson County has more sites and buildings in their inventory for small and medium-sized companies than neighboring communities. However, Henderson County is lacking a 50,000-75,000 SF building, buildings that can be expanded, sites and buildings in industrial parks, and office building opportunities. The Partnership is exploring options to improve product.
Talent
The Partnership has built superior working relationships and collaborations between community college and K-12 system; creating the Made in Henderson County program. With a strong in-migration, the Partnership has an advantage to attract talent. Other opportunities for talent growth is developing working adults in the region and creating a young professional network to recruit students out of college.
The Partnership staff and Board are already hard at work launching into the new plan, and making adaptions based on the current environment.