December 16, 2020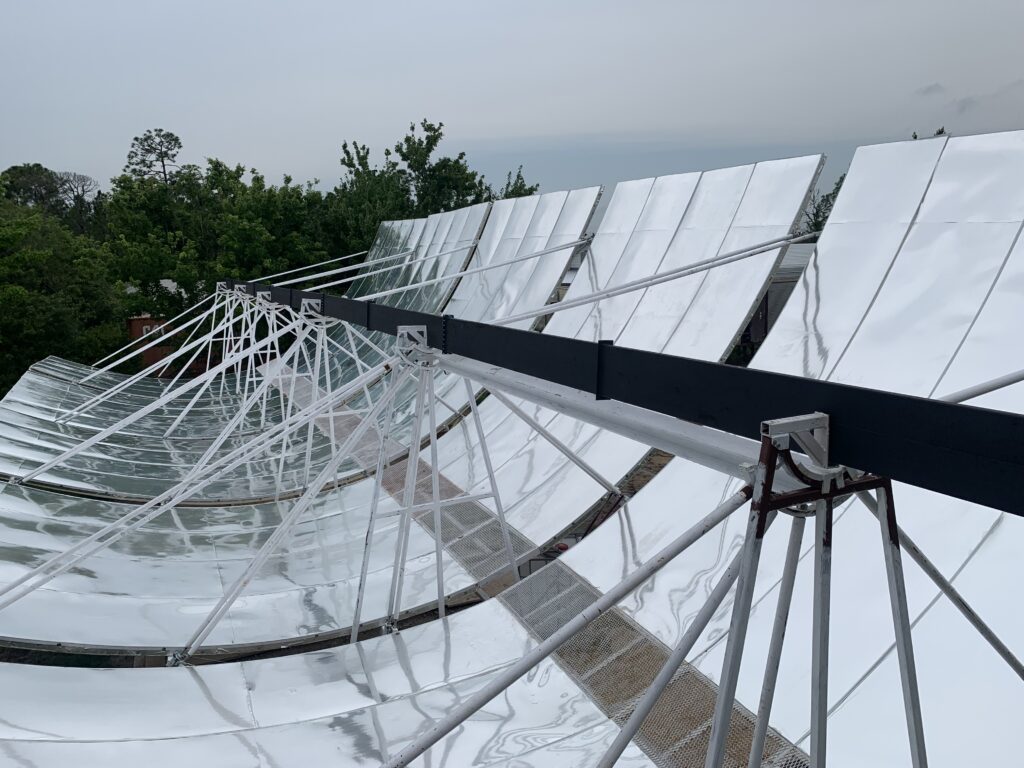 Henderson County, NC – A cutting-edge manufacturer of renewable energy equipment, Low Impact Technologies (LIT), announced today its first manufacturing facility in Henderson County, North Carolina. The company plans to invest $5,000,000 in new machinery and $150,000 in improvements to an existing 30,000 square foot building in the Town of Fletcher. By 2025, the company will create 60 new positions with an average annual wage of $65,000. Nick Probert, LIT's General Manager shared, "LIT is eager to deploy this technology. Henderson County and the Town of Fletcher have been exceptional partners so far in assisting with our location process – we're fortunate to have committed public partners and look forward to a long relationship together."

LIT designs and produces Concentrated Solar Multi-Effect Distillation & Dewatering equipment which will be sold domestically and internationally. The equipment is used across industry sectors, including agricultural, heavy industry, mining, and utilities to reprocess, recycle, and distill water, as well as to provide potable water in developing nations and remote areas without access to clean drinking water.
Bill Lapsley, Chair of the Henderson County Board of Commissioners, commented that "this technology is impressive, and we are proud that production here in Henderson County will have a global impact."
The distillation technology was developed and prototyped by LIT's sister research and development company, D&D Manufacturing. It was then tested in partnership with several US-based research universities in Florida's rain-heavy coastal climate. LIT is the is the exclusive licensee to manufacture and commercialize this technology. LIT was poised to begin production in Australia in early 2020 but construction of the facility was significantly delayed by the COVID-19 pandemic. LIT began evaluating sites in the US, assessing locations in South Carolina and Texas before selecting an existing industrial building in the Town of Fletcher. The existing building enabled the company to quickly make a location decision and accelerate production. Operations will begin at the new facility in early 2021.
"While COVID has impacted so many organizations in our community, we welcome good news and a good corporate citizen as we launch in 2021. The vision and mission of LIT reflects our economic development strategic plan," shared Beau Waddell, HCPED Board Chair.
Town of Fletcher Mayor Rod Whiteside stated, "We are pleased that our community was able to respond to LIT's immediate needs and we welcome the high wages and positive economic and environmental impact."
For more information on the Henderson County Partnership for Economic Development and its role in protecting and building a strong local economy, visit www.hcped.org.