April 20, 2021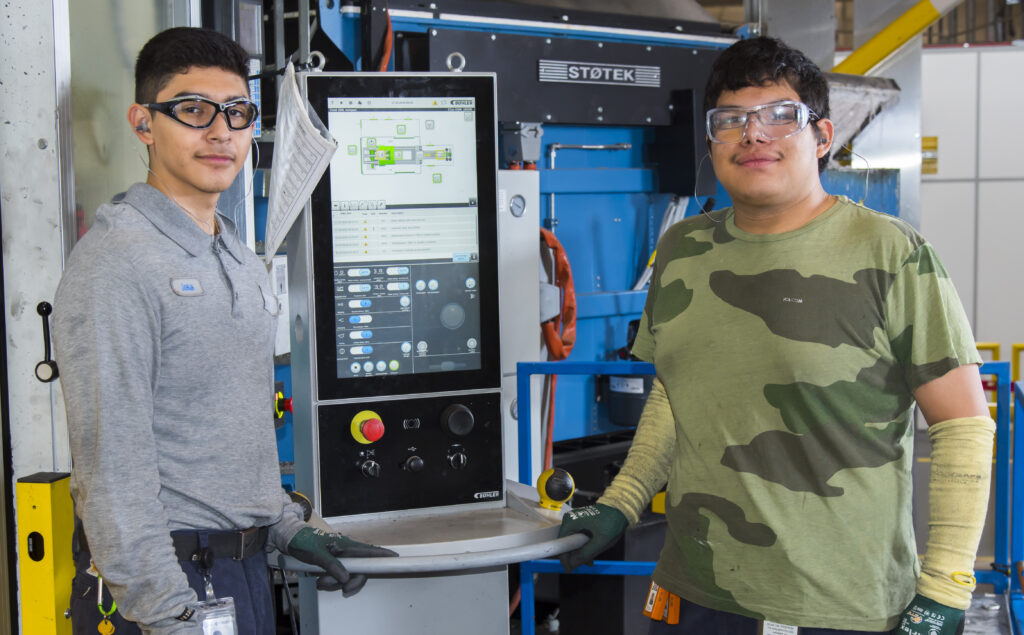 Henderson County, NC-
Many manufacturers across Henderson County are looking for skilled talent. The current unemployment rate (4.9%) is dropping close to pre-pandemic levels (3.1%) and there are a wide variety of manufacturing careers available with local industry. In an effort to connect job seekers with meaningful employment, the Henderson County Partnership for Economic Development (HCPED) has been hard at work to launch strategies to broadly impact workforce recruitment and talent attraction and to support the needs of local manufacturers.
In order to address the immediate needs of local industry, HCPED has developed hendersoncounty.jobs . This website is a simple effort to highlight manufacturers currently hiring with direct links to their hiring page. Job seekers can learn a little bit about the company before navigating to their website. In addition to current job listings, the site provides information about the Made in Henderson County (MIHC) Apprenticeship program, offering multiple entry points into a manufacturing career.
The MIHC Apprenticeship program is ideal for individuals over 18 looking to enter the manufacturing sector. Participants take classes and receive training simultaneously. The MIHC Apprenticeship is a three-semester program offering apprentices tuition-free coursework at Blue Ridge Community College and a full-time job opportunity with participating employers upon their completion of the program. The 2021-2022 participating employers are Elkamet, Westrock, GF Linamar, Meritor and Norafin. The application deadline is April 23, 2021. The MIHC Apprenticeship program is a partnership between HCPED, Blue Ridge Community College, Henderson County Public Schools, and private industry.
In its third year, MIHC has been generously supported by the Charitable Giving Program in an award grant of $1,000. The Charitable Giving Program is sponsored by Horizon Heating & Air Community Fund, Trane, Hannah Flanagan's, and Southern Alarm and Security, and given through the Community Foundation of Henderson County.
For industries looking to attract talent to the region, the Partnership has launched a relocation guide. The guide provides out of area job seekers with an all-inclusive look of the community and helpful resources for relocation. Interested industry is encouraged to contact the Partnership for a digital copy of the guide. The guide was developed as directed by the 2020 Target Market Analysis (Strategic Plan) completed by HCPED.
"We have seen a resilient rebound among local industry and our manufacturing community is now dealing with extreme levels of demand. This translates directly into the need for more workforce," shared Beau Waddell, Chair of the HCPED Board of Directors. "We are lucky to have an innovative and supportive cast of community partners dedicated to helping us promote local career opportunities." Check out hendersoncounty.jobs to learn more about manufacturing careers and apprenticeships. To learn more about Henderson County Partnership for Economic Development and its role in building a strong local economy, visit hcped.org.