August 15, 2022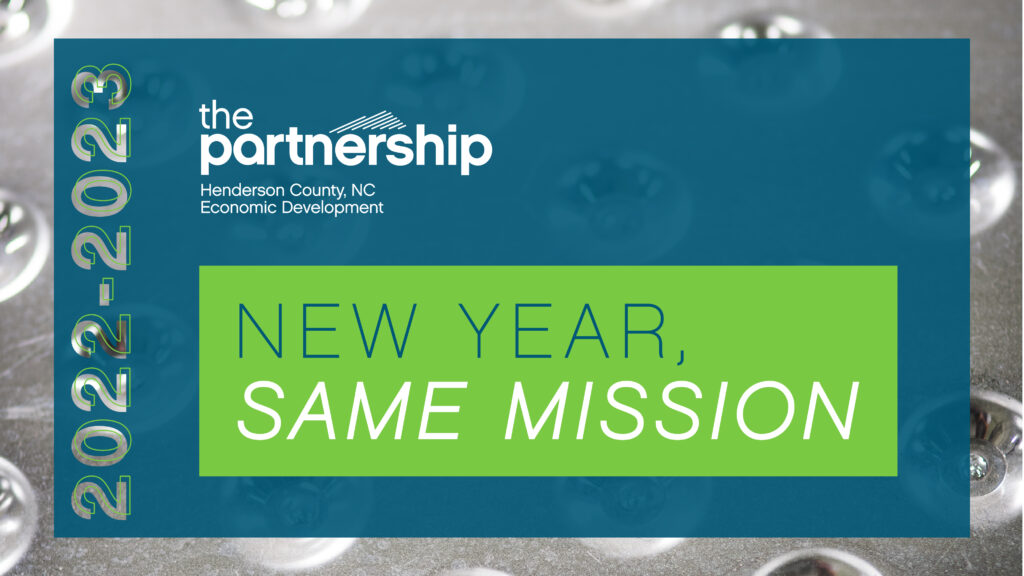 There is no debate that technology has changed the landscape of economic development. Year after year, economic development organizations across the nation have adapted their approach to meet businesses where they are. The Henderson County Partnership for Economic Development continues to stay ahead of its competition by embracing this change and this new fiscal year is set to be its most innovative one yet.
Last Thursday, The Partnership held its Investors Update Event titled "New Year, Same Mission" in the Patton Building at Blue Ridge Community College. The event's agenda covered all the digital tools The Partnership is using in the new year, including the long-awaited reveal of its recently updated website and new workforce marketing video. After the program, attendees celebrated the organization's first event of the year with networking, local beer and cider, a charcuterie grazing table, and a champagne toast led by Board Chair of The Partnership, Steve Gwaltney.
The Henderson County Partnership for Economic Development continues to introduce new technologies and digital strategies to attract new businesses and workforce. Thursday's event covered the top 4 digital tools utilized by the organization:

Technology has brought change to all industries, but The Partnership's event showcased the organization's proactive approach to complex issues. With support from local partners and allies, The Partnership continues to adapt to today's business climate, but also remains true to its mission of attracting and retaining local jobs. And that is the true secret to its success.



ABOUT THE PARTNERSHIP
The Henderson County Partnership for Economic Development, Inc. is a 501(c)6 organization that works to: retain and attract quality jobs; solicit new business compatible with the assets and values of Henderson County; promote Henderson County's business image; assist expansion of existing companies; and enhance Henderson County's overall quality of life. Since 1993, it has assisted in the creation and retention of over 3,500 jobs and in bringing almost $1 billion of taxable investment to Henderson County.