February 22, 2023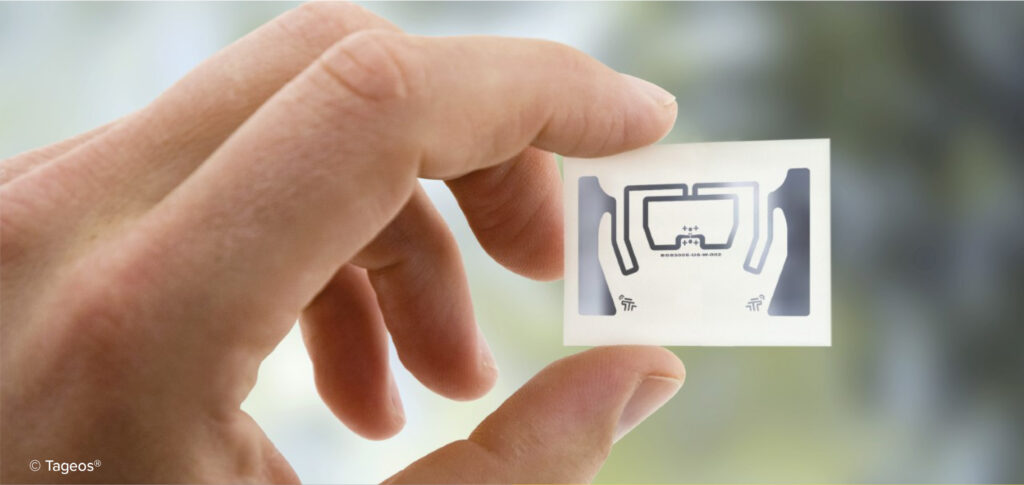 Henderson County, NC – Henderson County's tech and manufacturing cluster continues to grow with the recent announcement from Tageos. As a global leader in the design and manufacturing of RFID (radio-frequency identification) inlays and tags, Tageos will open its first US manufacturing facility in the former Continental Automotive Systems building (now called Quality Point). The company is headquartered in France (Europe) and plans to invest $33,750,000 in machinery and equipment and $2,000,000 in real property improvements by 2028. Additionally, the project will create 92 new jobs in Henderson County with an average annual wage of $67,000, more than 40% above the county-wide average.

"Henderson County is the optimal location to efficiently serve our North and South American customer base. This new facility will also help us to further accelerate our sustainability mission of producing products in the same region where they are used. With that, customers can truly benefit from the fact that our RFID inlays and tags will be available quickly and sustainably. Hence, we believe this expansion will be a very positive and monumental driver in the market," said Matthieu Picon, CEO of Tageos.

Located in Broadpoint Industrial Park, Quality Point is over 338,000 SF of manufacturing and headquarters space. The building will be owned and operated by Clark Capital, who has been strategic in recruiting tech and clean industry companies that are synonymous with the assets and values of Henderson County. Tageos will be the first manufacturing tenant, securing over 50,000 SF. The building, now subdivided, still boasts available space including: 30,000 SF of tech space, 21,000 SF of office space, and up to 150,000 SF of manufacturing space.

"The Town of Fletcher is thrilled to see new life at Quality Point. With strong infrastructure in place, this building is unlike any in our region. Tageos is the first of many companies that will find their new home here," shared Preston Blakely, Mayor for the Town of Fletcher.

"Henderson County's strong economy and thriving manufacturing community continue to attract companies from all around the world, just like Tageos. Their decision to invest in our county will significantly strengthen the high-tech sector, and the new jobs will improve the quality of life for all citizens," stated Rebecca McCall, Chair of the Henderson County Board of Commissioners.

"Since 2020, manufacturing outputs have been challenged by many issues including extremely high customer demand, factory shutdowns, and other supply chain disruptions. Because of this, we've learned why it's so important to foster the development of Henderson County's manufacturing clusters. Tageos will certainly bolster our already robust industrial ecosystem, helping us secure a more resilient future for Henderson County," said Steve Gwaltney, Chair of the Board of Directors for the Henderson County Partnership for Economic Development.

This project is being supported with an economic development assistance grant from Henderson County and the Town of Fletcher. In addition, the company is receiving a One NC grant through the NC Department of Commerce and customized training through the North Carolina Community College System at Blue Ridge Community College. These grants provide financial assistance to companies expanding or relocating to Henderson County and are based on job creation and capital investment. Companies receive no money upfront, must meet established targets, and pay taxes before receiving any grant payment.