July 19, 2019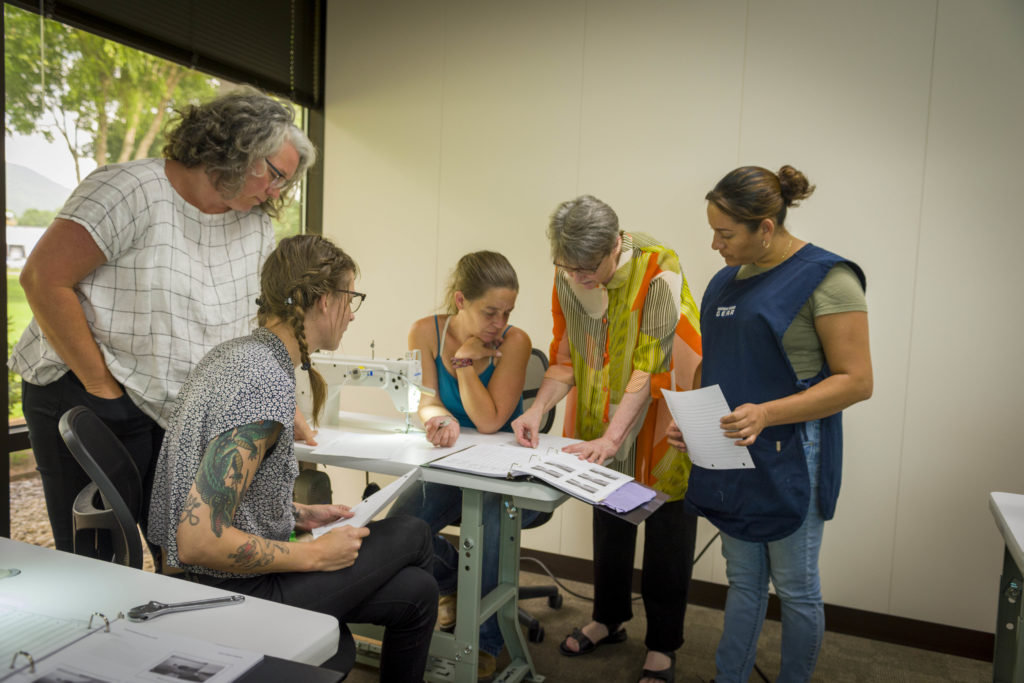 There is truth to the old saying about "strength in numbers" at least when it comes to developing a training program from scratch. As textiles manufacturing has enjoyed a resurgence in North Carolina, the need for a robust training curriculum to support the next generation of sewers has become more pressing.
This is particularly the case in western North Carolina where no programs exist to support the numerous industrial sewers in the region. That will change in 2019, due to the efforts of a team of regional manufacturers that have banded together to create a sewers training academy. The movement began last September when Lauren Rash, Chief Operating Officer at Diamond Brand Gear in Fletcher, sent out a call-to-action to cut-and-sew manufacturers and community stakeholders to brainstorm resources for training development.
"We knew that a lack of training was a problem for many employers" says Rash, "we just weren't sure if there was enough energy in the cut-and-sew community to band together to create a meaningful program. Creating a training program requires a significant amount of additional work, but it will make our jobs much easier in the long run."
Within months, the size of the group was narrowing down. Creating a new training program that served an entire region was a lofty goal, but a dedicated cohort of key community partners began to form. Companies from Henderson and Buncombe Counties joined with representatives from Blue Ridge Community College (BRCC) and Asheville-Buncombe Technical Community College (A-B Tech) and began studying training curriculums across the country that could serve as a model locally.
The group identified a program that had been implemented by the Maker's Coalition, a non-profit group in Minnesota that originated in 2012 as a movement to "rebuild the industrial sewing heritage of the United States" by helping to supply companies with high quality sewers. Their program was developed by a Seattle-based sewing instructor, Deborah Vandermar and served many cut-and-sew operations on the west coast. The curriculum was to be implemented in two stages beginning with a week-long "Training the Trainers" course whose graduates would master the intricacies of teaching the 60-hour Basic Industrial Sewing Course for new hires and less experienced sewers.
With generous funding support from the Carolina Textile District and the North Carolina Community College system, the group purchased new sewing equipment and flew Vandermar from Seattle in mid-July to train four teachers selected by the group. Classes will begin at BRCC this fall and will alternate campuses with A-B Tech each semester. Ultimately the group plans for the program to grow into a full apprenticeship program to recruit and train future sewing professionals.
"This isn't just huge for our business, but for our industry as a whole," says Rash "our underlying goal throughout this project has been to change the negative stereotypes that have historically been associated with textiles manufacturing and industrial sewing, I think this program goes to show how committed our industry is to providing our current workforce and the next generation of sewers with a top-notch education."