December 6, 2019
Ever wonder the process for bringing a new manufacturer to town or helping an existing manufacturer expand? In our line of work, we like to make it simple. However, the process of selecting the perfect site is far from simple. Choosing the perfect place to locate a new manufacturing operation is often one of the largest investments that a business will make. Whether it's a relocation, an expansion, or a new business venture, these large investments are made over long periods of time making the project's success dependent on a thorough site selection process.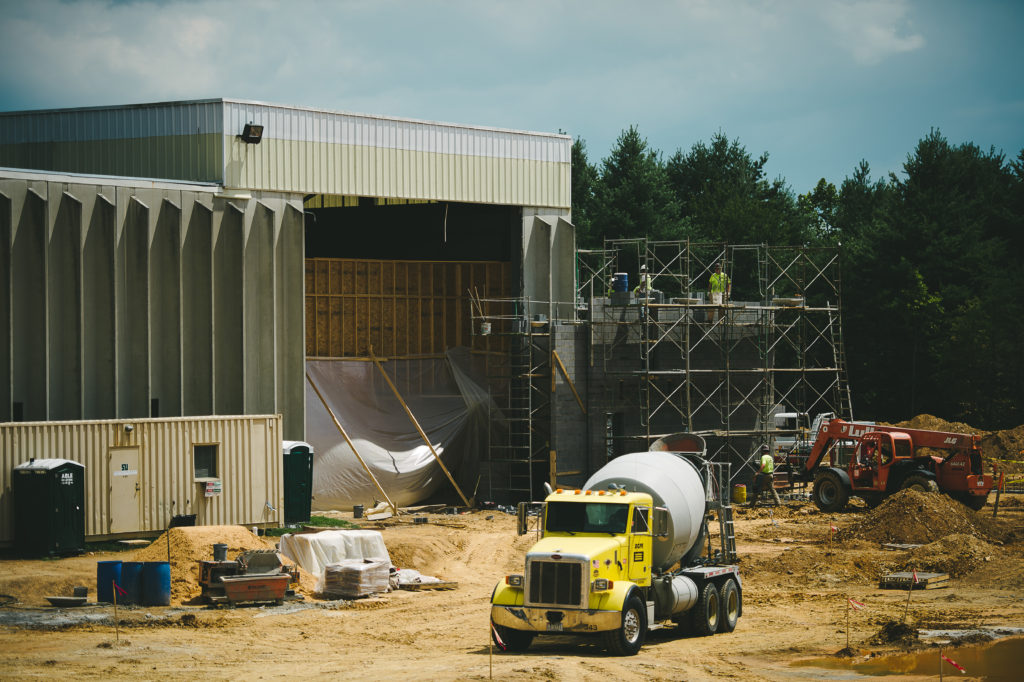 Before finding a suitable location, most businesses have already established their project parameters:
-Location, site, and building requirements
-Infrastructure needs
-Capital Investment in both the building and equipment
-Workforce needs
-Quality of life and community

Once the project parameters are in place, there are four important factors in choosing the perfect site: location, infrastructure, cost, labor, and community.
Location
When it comes to a potential site, as any real estate agent would tell you, "location is everything." In manufacturing, this is especially true as you must consider not only the needs of a business, but also the needs of their suppliers and their customers. Henderson County is strategically located within a one-day drive to most major metropolitan areas along the East Coast. It is less than 2 hours away from three airports (Asheville Regional Airport, Greenville-Spartanburg International Airport, and Charlotte-Douglas International Airport), and sits along the growing corridor of Interstate 26 and Interstate 40. Henderson County is less than an hour from the Greer Inland Port and three hours from the Port of Charleston. We've got the location and access you need.
Infrastructure
This can include both physical infrastructure (roads) and utilities (wastewater, internet, natural gas, power, and water). The Partnership has established relationships with all major infrastructure providers and directly connects industry clients with the proper contact to assure that any questions about service or rates can be answered directly. When a client comes to town, the Partnership will ask partners such as: NCDOT, Duke Energy, Dominion Energy, City of Hendersonville Water & Wastewater, MSD Waste ater, City of Asheville Water, and internet providers such as AT&T, Morris Broadband, or ERC to attend. This allows the client to speak with the expert to assure that the service(s) they need to succeed can happen.
Cost
There are many other factors that come into play in choosing a site, but cost plays just as an important role as any. Beyond the transaction for real estate, companies must determine the ongoing cost of doing business in a community. We have an extremely friendly business climate. This includes aggressive incentives, low tax rates, and the lowest corporate income tax in the United States. The Henderson County incentive program is utilized across all jurisdictions that practice economic development. The incentive is a performance-based grant focused on total investment, the number of jobs created, and the wages associated with new jobs created. While incentives typically run 5-7 years, a low tax rate like Henderson County's keeps costs down for a company that can span the life of their business. With 24-7 access to county permitting, companies find it's easy to do business in a cost competitive and supportive community.
Labor
The success of any business relies heavily on available labor. The biggest driver for labor depends on the needs and operations of a business. Does the production process require a small number of highly skilled workers? Or is the process more labor intensive where several hundred low-skilled employees are required? No matter the answer, a labor market analysis is a good study to conduct to ensure that potential site locations have a current (and future) labor force with the right education and skillsets. The analysis, which can be conducted by the Partnership, will also give insight into the local labor market, including average wages and unemployment rates. It also helps to identify access to quality education in the area – public schools, community colleges, 4-year universities, etc. Beyond the benefits of living here, we also have great relationships with our local community college (Blue Ridge Community College) and public schools (Henderson County Public Schools) that have fostered several programs in place to focus on future workforce needs.
Community
Community, the glue that holds it all together. Quality of place is often the last decision when determining if a location makes sense. If location, infrastructure, cost, and labor all add up, the final question is: would the company want to be here, and will their workforce want to live here? We feel confident that the answer is "yes!" here in Henderson County. We have a growing population that offers a great quality of place, from natural assets such as Dupont State Forest to historical assets like the Carl Sandburg Home National Historic Site. Flat Rock Playhouse (the State Theatre of North Carolina) also calls Henderson County home. The vibrance of downtown Hendersonville offers a small town feel mixed with quality dining, shopping, events, and entertainment for the entire family. You can find more information on things to do in the area here.
Life in Henderson County is exactly what it should be: simply perfect.
When it comes to the site selection process, we try to be there every step of the way to make the process as simple as possible. The first step is determining whether or not we have the site or building to fit your needs. We are happy to help with that first step; you can check out our Sites and Buildings Database here.