December 10, 2019
This past Monday, the 24th annual Small Business of the Year ceremony was held by Business North Carolina in Chapel Hill, NC. Each year, they recognize the contributions that small businesses make to our state's economy by honoring a company that has gone above and beyond in running a successful small business. For 2019, that honor was awarded to Henderson County's own LightHeart Gear/Excelsior Sewing.
Located right outside of the Town of Fletcher, LightHeart Gear/Excelsior Sewing manufactures outdoor gear and equipment. Husband and wife team Judy Gross (CEO) and Marc Penansky (CFO) started Excelsior Sewing in 2012, offering contract-sewing services for other small businesses. Through growth and increased product offerings, LightHeart Gear was formed. Their outdoor gear products now include ultralight backpacking tents, rain gear, lightweight bags, trekking poles, and a line of women's clothing. It continues to be a family run business with Gross's son, Joshua Gross, as operations foreman.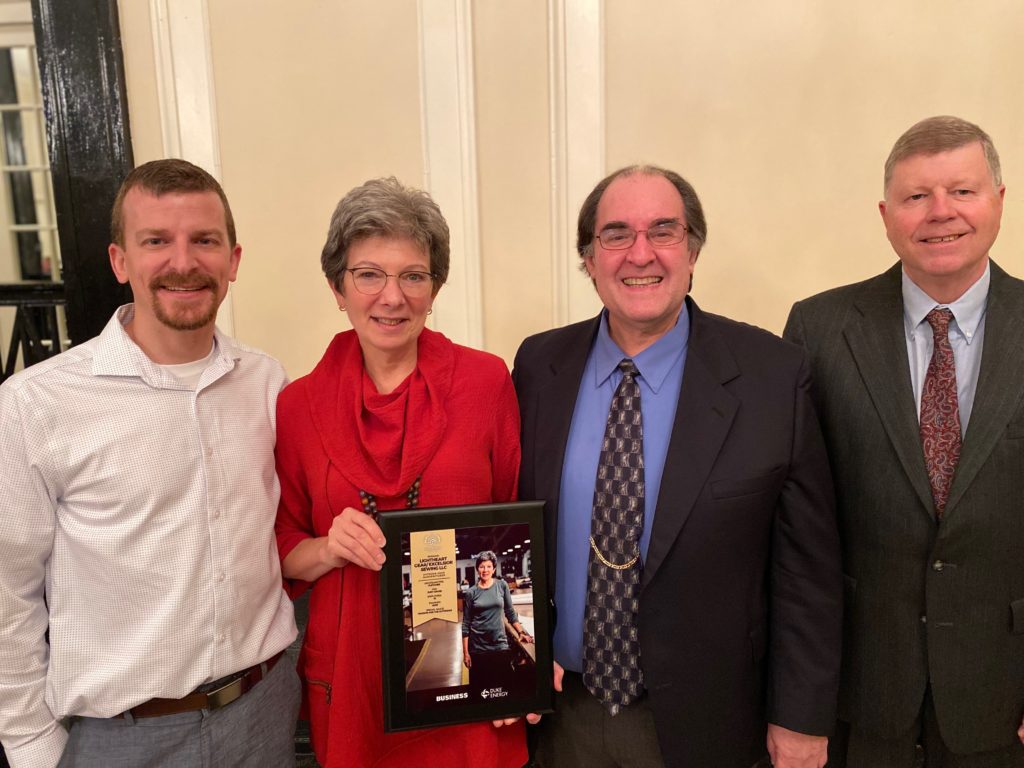 Judy Gross touched on the importance of community.
"When you're starting a small business, everyone talks about the importance of networking," she said. "But what's really important is community."
Henderson County is a community that bands together to support their local businesses. Last December, the company was experiencing growth and needed to relocate to a larger factory.
"The Henderson County Partnership for Economic Development was tremendously helpful when we moved to Henderson County."

said Judy Gross, CEO of LightHeart Gear
The Partnership aided LightHeart Gear in their search for a new site, they provided labor support, and they partnered with Blue Ridge Community College and other like-minded industries to help develop the Sewers Training Academy. LightHeart Gear's new location in Henderson County allowed them to triple the size of their production area. Over the last six months, they have doubled their headcount to reach 10 full-time employees. Gross also indicated that revenue at LightHeart Gear/Excelsior Sewing LLC has increased more than 50% over the last fiscal year when compared with the previous one.
2019 Small Business of the Year Award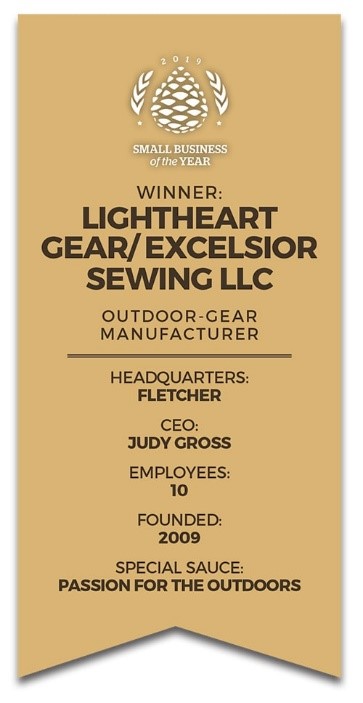 LightHeart Gear/Excelsior Sewing was selected for Business North Carolina's 2019 Small Business of the Year because of its innovative product offerings, above-and-beyond customer service, and fast growth in recent years. The Partnership is proud to have such a successful company calling Henderson County home and we look forward to all the future growth and success the company can expect to experience.
The winners and runners-up were honored at an awards luncheon and will be profiled in the December issue of Business NC Magazine. You can read more about the finalists here.