September 26, 2022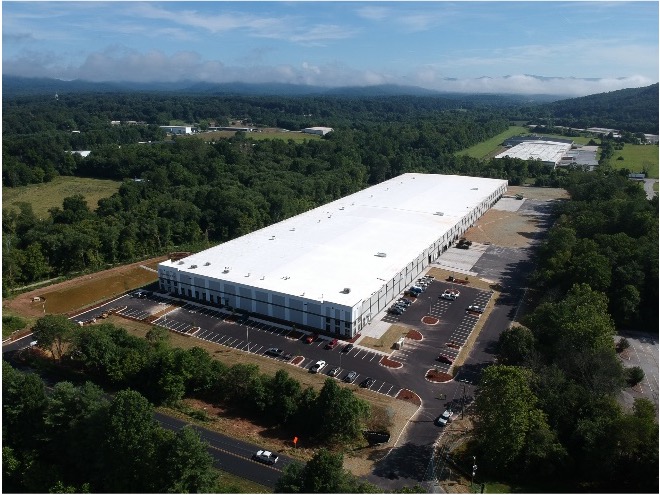 Fletcher, NC – Record demand from North American customers means a local expansion for Scottish company, Emtelle. In operation since 1980, Emtelle is a global manufacturer of pre-connectorized, blown fiber cable and employs more than 700 people across its seven worldwide manufacturing facilities. The company has announced an expansion of its operations into the Town of Fletcher in a building owned by sister organization, Mainetti Retail Solutions. The company has made significant investments into machinery and equipment and has an aggressive hiring plan.

With locations in Scotland, the United Kingdom, Germany, and Denmark, this new facility is the international company's first location in the United States and will allow it to better serve North American customers. Through existing regional partnerships, Emtelle hopes to provide its first fully "Made in the USA" range of microducts, conduits, and eventually its full complement of product solutions for Fiber to the Home (FTTH) applications. Emtelle will co-locate with Mainetti at the facility in Fletcher.

Tony Rodgers, Emtelle CEO, said, "Our U.S. expansion marks a landmark moment for Emtelle. With an estimated multi-billion dollars to be invested in Fiber Rollouts across the US in the next five years, the new manufacturing facility in Henderson County ensures our customers across North America have access to our high-quality product range."

"Henderson County continues to show itself as a community of choice, attracting companies from around the world. This attraction is due, in part, to our strong and talented workforce, but also because of our strategic location to local markets," stated Steve Gwaltney, Chair of the Henderson County Partnership for Economic Development.

Emtelle has begun the process of developing the space in Fletcher and will be hiring in the coming months to begin operations. Applicants can apply for open positions by visiting Careers (emtelle.com).


ABOUT THE PARTNERSHIP 
The Henderson County Partnership for Economic Development, Inc. is a 501(c)6 organization that works to: retain and attract quality jobs; solicit new business compatible with the assets and values of Henderson County; promote Henderson County's business image; assist expansion of existing companies; and enhance Henderson County's overall quality of life. Since 1993, it has assisted in the creation and retention of over 3,500 jobs and in bringing almost $1 billion of taxable investment to Henderson County.