March 12, 2020
Newly Renovated, view from King St.

Before: Dated Facade, view from King St.
For decades, a 1970s façade brick building graced the corner of King and Allen Street in Hendersonville, NC. What once was an auto dealer, then mill, then typewriter manufacturer, then school system storage sat vacant and collected dust as busy commuters traveled King Street forgetting the history that once was. Dust has been flying about the building over the past few months as Riddle Development breathed life into the old building. The '70s façade came down and new walls went up. What once was a ramp for cars inside the building is now the floor for a corner suite. There are three spaces still available, sized at 300sf, 1,500sf, and 2,500sf.
The 101 East Allen Street Building is exactly what Hendersonville didn't know they needed. A modern, Class A office building with history written on the walls. Exposed brick, large open windows, and more than 14 tenants are already buzzing about.
We sat down with developer Andrew Riddle to learn more about this space:
HCPED: Andrew, what inspired you to tackle this project?
AR: This is the best built building in downtown Hendersonville. I knew the building had great potential for many uses once the brick façade was removed and the original windows could be opened up.
HCPED: What was it like rehabbing an old building?
AR: Pure fun! You have a plan but the plan changes. Imagining, improvising, creating and overcoming obstacles. This project was a blank canvas with many possibilities. In the end the market determines the use, this we stayed focused on.
HCPED: What is one feature you are most proud of in the re-development?
AR: Rediscovering the buildings past, particularly the work and vision of Francis Wetmure who originally built the building. He is an unsung hero of the City of Hendersonville and paying tribute to his efforts will be on display in the "History Hall" open to the public.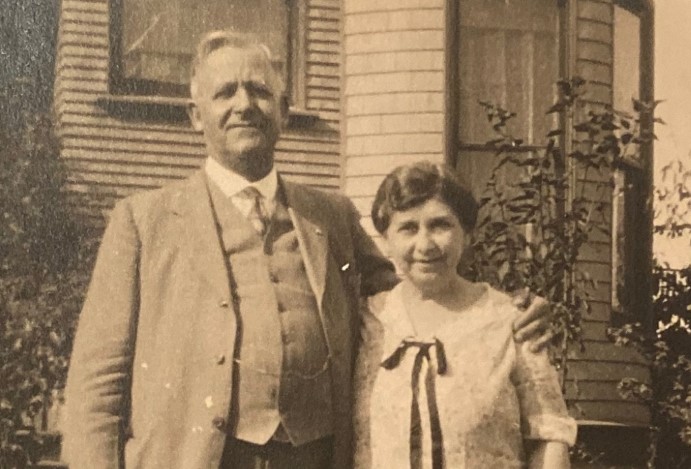 HCPED: How did you take down the ramp?
AR: This was the most difficult part to figure out however 2/3 of the ramp is still in place.
HCPED: How many office suites did you create and how many are left?
AR: There are 15 office suites and two retail spaces. One retail space and two office suites are still available.
HCPED: Did we hear there is some common space to encourage 'community' in the building?
AR: Yes, we examined the best attributes of the coworking concept and implemented them into the space. We have a tenant lounge called "The Hub", shared bathrooms, amenities and conference room. We aim to create an innovative space that inspires creativity and career improvement.
HCPED: Do you feel like this will inspire more historical spaces to convert to needed office/commercial space?
AR: I hope so. In 1920 when these buildings were erected, Hendersonville was a boom town with incredible visionaries, in particular Francis Wetmure. Times have changed and we can't build the high rises that were planned before the depression. However, we can preserve the treasures that remain. Adaptive re-use development downtown and on 7thAvenue preserves the historical fabric of our community. I hope to do it again.
HCPED: How do people contact you if they are interested in getting one of the remaining spaces? What is an ideal user?
AR: Call me at 828.243.3610 or email at [email protected]. An ideal user is retail, professional services, independent contractor, or business use.
---
There will be a Grand Opening for the 101 East Allen Street Building on Friday, May 1, 2020 from 4pm – 7pm. Public is invited!