June 24, 2021
Jabil Inc. broke ground on their 18.65-acre tract in Garrison Industrial Park, recognizing not only the multi-million dollar investment Jabil will make in Henderson County, but also the creation of the industrial park. Executed in November 2020, the historic Three-Party Agreement between the Economic Investment Fund of Henderson County (EIF), Henderson County, and the City of Hendersonville brought forces together to buy and develop the 41-acre industrially zoned site off Commercial Boulevard in southern Henderson County.
Jim Cormas, who will oversee Jabil's operations in Western North Carolina (Hendersonville and Arden), shared the impact Jabil will have in the community. While the company committed to investing $38,000,000, its actual investment in the new healthcare products manufacturing facility will far exceed that. Cormas announced Jabil's plans to create 150 jobs at the Hendersonville location by 2025. With over 100 locations in 30 countries, Jabil is the largest global manufacturing solutions provider in the healthcare industry.
Chairman Bill Lapsley of the Henderson County Commissioners and Councilwoman Jennifer Hensley of the Hendersonville City Council welcomed Jabil to Henderson County. Chairman Lapsley discussed the history of the location and the long-term vision the Commissioners had to develop the area. Councilwoman Hensley remarked, "It has been said how challenging business decisions have been during the pandemic, and we commend Jabil for moving forward. This is truly a partnership and an opportunity for us to work together to build something we are all proud of. Congratulations on this moment in history: both for your company and for our community."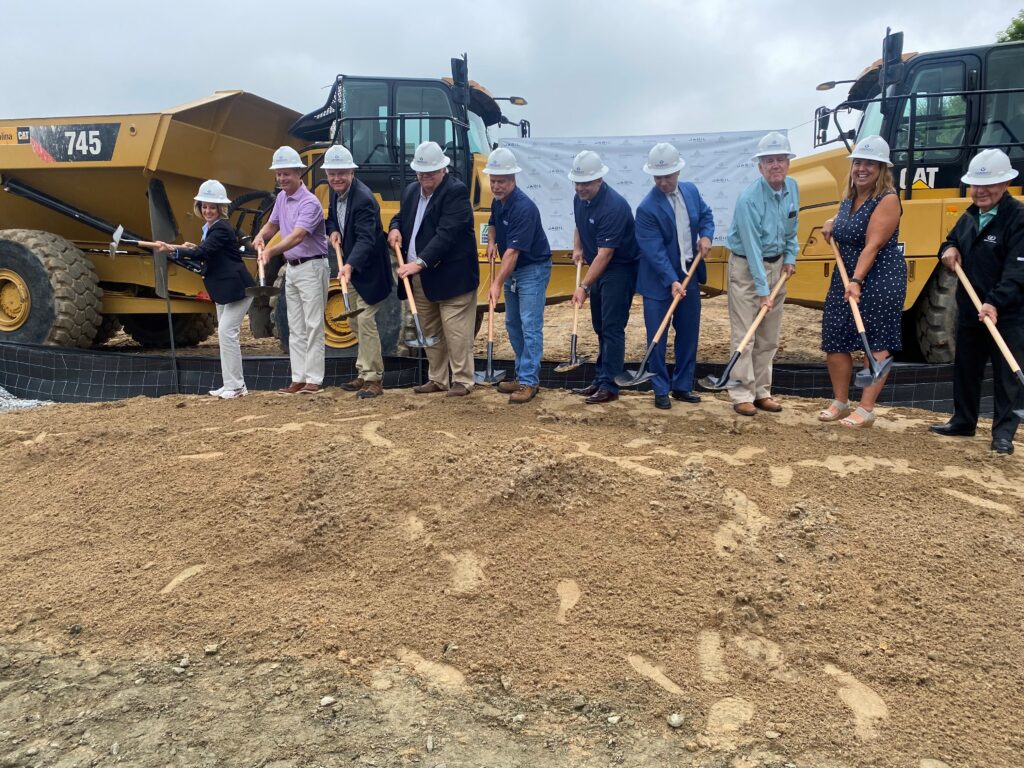 Amie Smith, HR Manager for Western North Carolina locations, thanked the multiple players who assisted in the project:
Economic Investment Fund of Henderson County (EIF) and the Henderson County Partnership for Economic Development (HCPED) had the strategic vision for the land to be home to strong capital investment and quality industrial jobs.
Henderson County and the City of Hendersonville worked with EIF and HCPED to make the park possible through funding support and overall park development. In addition, both further extended incentive support – the County incentive valued at $981,750 and the City incentive valued at $857,000.
The City will extend wastewater at its own expense and has secured a $556,000 grant from the GoldenLEAF Foundation to extend water.
Through the North Carolina Community College system, Blue Ridge Community College will provide customized training to Jabil at this facility – valued at $210,000.
North Carolina Department of Transportation secured funds for road construction through the Appalachian Regional Commission.
To learn more about careers at Jabil Healthcare, visit jabil.com. For more information about the Henderson County Partnership for Economic Development and its role in protecting and building a strong local economy, visit www.hcped.org.