August 23, 2021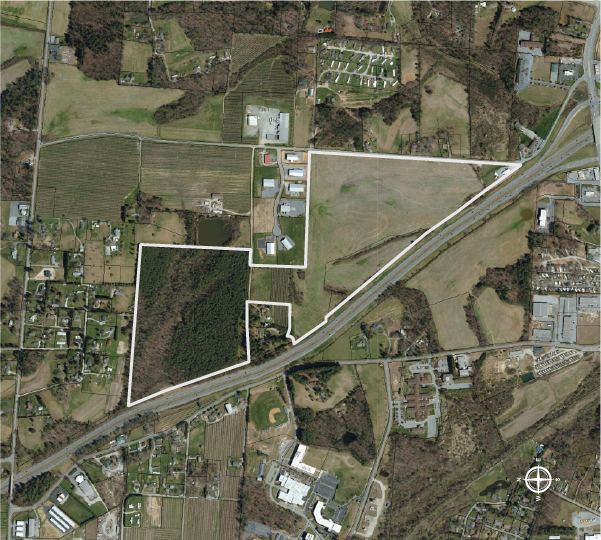 Charlotte, NC – A 107-acre property in Henderson County was selected for the Duke Energy Site Readiness Program, which works with communities across North Carolina to prepare sites for future industrial development. The property, called the "Hudgens Site", is located off McMurray Road in the Village of Flat Rock. It is one of 9 sites selected for the program in 2021.
The Duke Energy Site Readiness Program aims to identify, assess, improve, and increase awareness of industrial sites and advance the state of readiness for these sites. This year, Duke Energy partnered with Strategic Development Group (SDG), a site selection firm, and WithersRavenel, an engineering firm, to thoroughly evaluate the Hudgens Site.
Since its start in 2005, 136 North Carolina properties have went through the Site Readiness Program, bringing more than 6,500 new jobs and nearly $7.5 billion in capital investment to the state. Other sites participating in this year's program include properties in Guilford, Catawba, and Rowan counties. In addition to preparing for future development, each site is eligible to apply for a $10,000 matching grant from Duke Energy to help further prepare and market the property.
According to a Duke Energy press release, the Hudgens Site offers unique development opportunities in western North Carolina. The property is mostly flat, located within a day's drive to most major markets, and features robust, industrial-quality utilities – making it a premier location for future manufacturing companies.
The Henderson County Partnership for Economic Development, Inc. is a 501(c)6 organization that works to: retain and attract quality jobs; solicit new business compatible with the assets and values of Henderson County; promote Henderson County's business image; assist expansion of existing companies; and enhance Henderson County's overall quality of life. For more information on economic development in Henderson County visit: www.hcped.org.